Metec is a market leader in supply of cathodic protection systems to the offshore oil and gas industry. We offer the global offshore oil and gas market the most competitive short lead time cathodic protection systems within the industry. 
Our Tunisian facility is the market leader for production of pipeline anodes spanning from diameters 2" – 48". All Metec Group sacrificial anode foundries are equipped with the latest state of the art automated production equipment to ensure the highest level of quality for corrosion protection of our client's offshore assets. 
Selected examples are described below. 
We have over twenty years of experience in supplying stand off and flush mounted anodes for client offshore jacket foundations. We can offer completely welded and or coated anode insert arrangements minimising the fabricators after work before installation of anodes at the yard.
We can also assist in design, manufacture, and even installation assistance, and offer retro fit anodes for any project extensions required, for example:
Stand Off Anodes
Flush Mounted Anodes
Tower Anodes for Pile Clusters
Retrofit Anodes
Design
Voltage Potential Surveys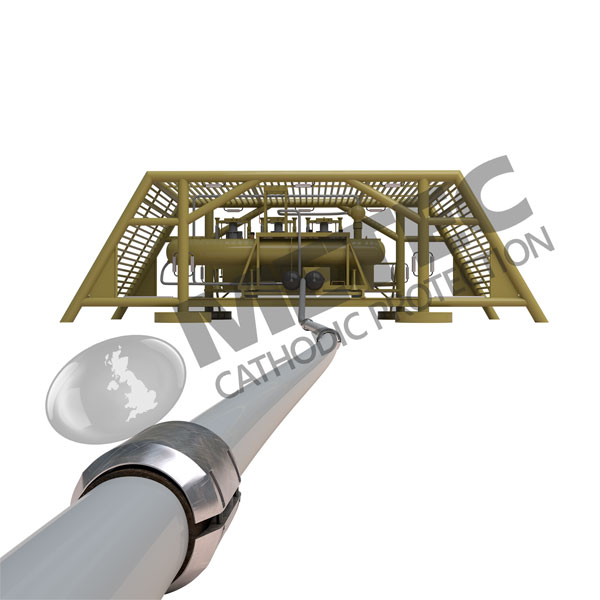 Subsea Manifolds and Pipelines
We can supply sacrificial anodes for all subsea equipment including, but not limited to, manifold and subsea xmas tree anodes (stand off and flush mounted), pipeline anodes (tapered and square ended), as well as bespoke anodes for any special client requests. 
Our dedicated team of CP engineers can offer design, give product advice, and even provide testing of installed CP systems ensuring the highest level of industry experienced support for our subsea sector clients. Example anodes include:
Stand Off Anodes
Flush Mounted Anodes
Tower Anodes for Pile Clusters
Tapered End Pipeline Anode
Square End Pipeline Anode
Retrofit Anodes
Design
Voltage Potential Surveys
We supply Cathodic Protection Systems to the following sectors…