Metec is the market leader for production of galvanic anode Cathodic Protection Systems for the fast-evolving range of offshore renewable industries. Our dedicated galvanic anode production facilities ensure we can fulfill the most challenging client requirements, we can also offer UK content for project based in UK waters from our production facility in the North East of England.
We have a vast experience and technical knowledge of providing cathodic protection. Selected examples are described below.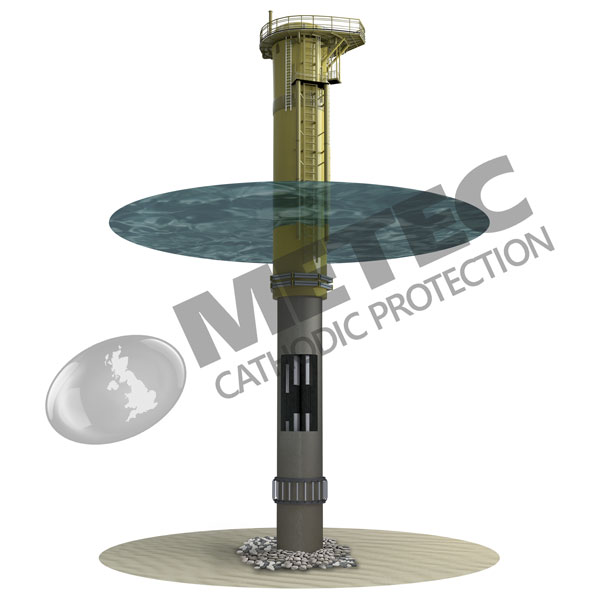 Offshore Monopile and Transition Pieces
Metec offer sacrificial anode systems for protection of the internal and external monopile as well as the submerged area of the transition piece. We can provide anodes with the most complex insert arrangements for the attachment directly to the transition piece, to anode ring assemblies for the monopile and internal hanging anodes.
Examples include: –
Stand Off Anodes
Flush Mounted Anodes
Transition Piece Anodes
Hanging Anodes
Retrofit Anodes
Design
Voltage Potential Surveys
Offshore Renewable Jacket Foundations
As offshore wind structures enter deeper waters the requirements for larger foundations is greater. Metec can supply a wide variety of standoff and flush mounted anodes for the protection of offshore wind turbine jacket foundations and offshore substation jacket foundations.
Stand Off Anodes
Flush Mounted Anodes
Tower Anodes for Pile Clusters
Hanging Anodes
Retrofit Anodes
Design
Voltage Potential Surveys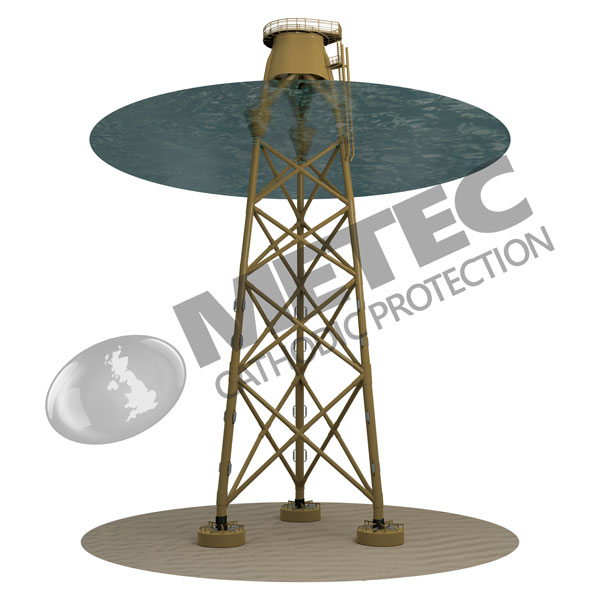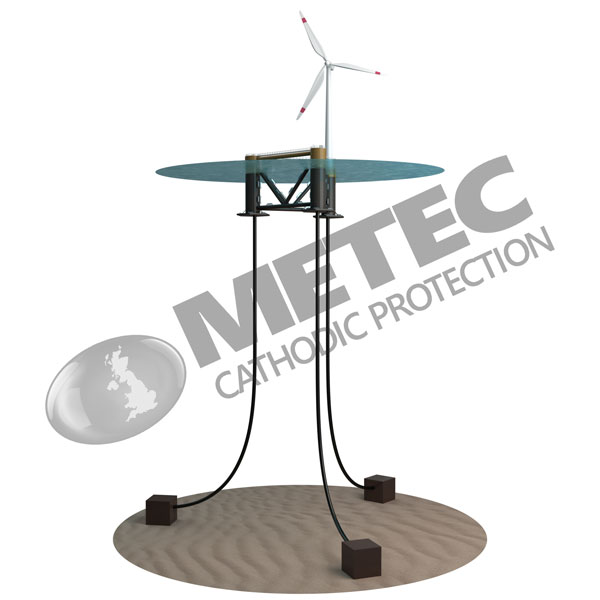 Floating Offshore Renewable Foundations
As the offshore marketplace develops, floating foundations are beginning to look favourable for the longevity of the offshore renewable market. Metec level of experience in providing cathodic protection systems to the floating foundations concepts and projects ensure we can meet the most challenging demands for floating wind farm external system and internal ballast.
Stand Off Anodes
Flush Mounted Anodes
Tank Anodes
Hanging Anodes
Design
Voltage Potential Surveys
Tidal Turbine Foundations
Metec can offer a complete scope of supply for the tidal turbine industry. Our experienced corrosion engineers can design a system to accommodate any tidal turbine foundation type. Our priority is to maximise project lifetime and minimise project costs by offering the most efficient anode cost effect cathodic protection systems.
Stand Off Anodes
Flush Mounted Anodes
Design
Voltage Potential Surveys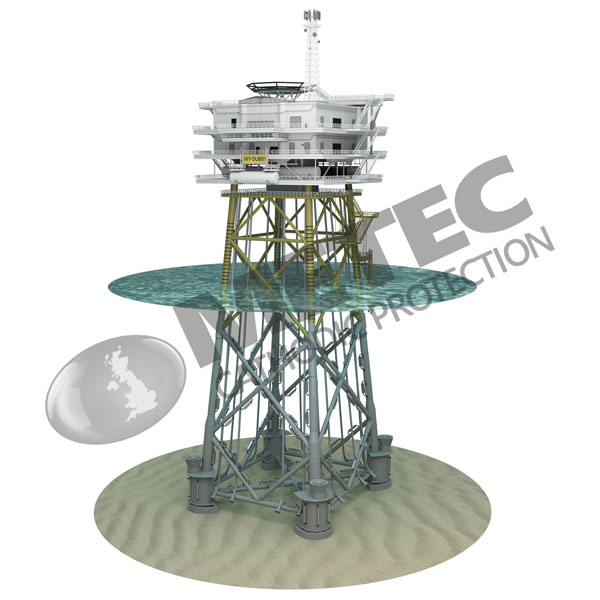 We supply Cathodic Protection Systems to the following sectors…