Metec UK Complete the Supply of Anodes to East Anglia One OWF Jacket Foundations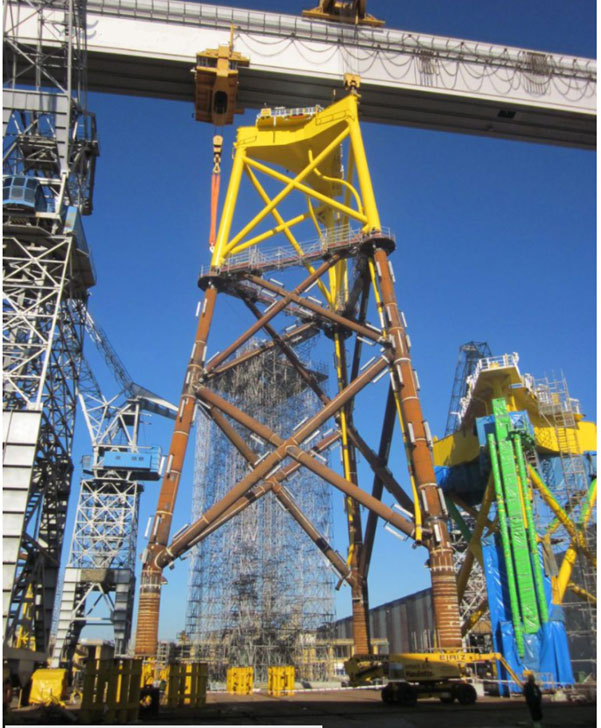 Metec UK in 2017 were awarded their first major contract to supply approximately 1,500 tonnes of Sacrificial Stand Off Anodes for protection of 42 Jacket Foundations for The East Anglia One Offshore Wind Farm.
The project saw 9 different anode types supplied with a variety of insert arrangements. The project was a complete success with deliveries completing one month ahead of schedule in November 2016.
East Anglia ONE will be one of the world's largest offshore wind farms by the time it is commissioned in 2020, with installed capacity of 714 MW, enough to supply clean energy to over 500,000 average English households.
It is the largest renewable energy project carried out by a Spanish company to date, with total investment valued at £2.5 billion, and a clear demonstration of Iberdrola's commitment to combating climate change.
Within the procurement process for East Anglia ONE, Iberdrola has already awarded Siemens the supply of 102 wind turbines, with a unit capacity of 7 MW, for more than £800 million.